SMALL STRAWS IN A SOFT WIND
by Marsha Burns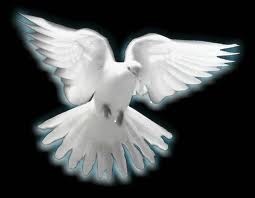 John 3:8 "The wind blows where it wishes, and you hear the sound of it, but cannot tell where it comes from and where it goes. So is everyone who is born of the Spirit."
OCTOBER 2020
October 27, 2020: To those who have become cold-hearted, mean, and haughty so that you dismiss other people, do not forget that the law of sowing and reaping cannot be averted. Make a concerted effort to develop a softer attitude, one of love and humility. Galatians 6:7 Do not be deceived, God is not mocked; for whatever a man sows, that he will also reap.
October 26, 2020: Never forget that I have equipped you to carry out the work of the Kingdom. Complaining about the difficulties you endure is beneath your dignity and purpose. I have given you the strength and power to not only endure hardship but to overcome by the power of My Spirit who dwells in you. Pick yourself up and push on to victory. The reward is worth the effort. 1 Corinthians 15:57 But thanks be to God, who gives us the victory through our Lord Jesus Christ.
October 25, 2020: Be strong within yourself and refuse to be moved either in soul or spirit by outside forces. Strength will come from your strong and firm foundation in Christ. Even in the midst of the whirlwind your underpinnings will prevail. Do not be afraid. I am your protector. Psalm 91:4-7 He shall cover you with His feathers, and under His wings you shall take refuge; His truth shall be your shield and buckler. You shall not be afraid of the terror by night, nor of the arrow that flies by day, nor of the pestilence that walks in darkness, nor of the destruction that lays waste at noonday. A thousand may fall at your side, and ten thousand at your right hand; but it shall not come near you.
October 24, 2020: For those who have chosen to seek Me, I have insulated you from natural and spiritual destructive forces. This isolation will seem like a time of silence, but it is indeed a place of extreme safety. Set your heart to find Me, and you will find that the anointing that comes with My presence is very strong. I am present with you and will never leave you nor forsake you. Psalm 46:1 God is our refuge and strength, a very present help in trouble.
October 23, 2020: I have set a higher standard of excellence for My people to abide by. But you can only meet this high standard by living and walking in the Spirit. You do not have the ability to live at this level through outward manifestations of the flesh. You can only do this through your vital, intimate relationship and unity with Me by the Spirit. Then, I will work in you what is pleasing in My sight. Romans 7:18 For I know that in me (that is, in my flesh) nothing good dwells; for to will is present with me, but how to perform what is good I do not find.
October 22, 2020: There is a very strong anointing that can be accessed by those who rise above the cares of the world. It is an anointing to do My will in the spiritual realm. You must quiet your flesh and listen for My instruction and not set out on your own to do a religious thing. This is above and beyond anything you have been called to do thus far. Your journey will be sacred. 1 John 2:27 But the anointing which you have received from Him abides in you, and you do not need that anyone teach you; but as the same anointing teaches you concerning all things, and is true, and is not a lie, and just as it has taught you, you will abide in Him.
October 21, 2020: In a dream I was renovating my living space using redwood. The key to understanding the dream is to understand the properties of redwood. Redwood trees are known for their longevity, they stand taller than any other tree, they are stable and always green, they contribute to the stabilization of the global climate, and they have the ability to not only survive but to thrive. I believe the Lord is calling us to grow and stay alive spiritually, to stand tall in His purposes, to be godly in our environment and to thrive as His people. 1 Corinthians 15:58 Therefore, my beloved brethren, be steadfast, immovable, always abounding in the work of the Lord, knowing that your labor is not in vain in the Lord.
October 20, 2020: For those who are waiting for things to change, your wait is not over. Disappointment will be the result of unreasonable expectations. You cannot count on people to fulfill your desires, but you can put your faith in Me to guide you to your destiny. It will not be easy because there are challenges to be met and lessons to learn, but you will succeed if you trust Me. Jeremiah 17:7 "Blessed is the man who trusts in the Lord, and whose hope is the Lord."
October 19, 2020: When it seems like I have retreated and am further away, it is essential that you draw near, seek and find Me. Reach out spiritually and set your heart on intimacy because it is time to grow. There are times in your life when you have to run to catch up; this is one of those times when everything around you seems to be stale, bleak, and quiet. Set yourself in motion. Ecclesiastes 1:13 And I set my heart to seek and search out by wisdom concerning all that is done under heaven; this burdensome task God has given to the sons of man, by which they may be exercised.
October 18, 2020: In these uncertain times you can maintain solid footing by putting your spiritual life first. You are an eternal being, and your primary investment must be in things eternal. Yet many of you are focusing on day-to-day chaos. Set your sights higher and get your priorities in order. Separate yourself from the crowd and come away with Me. Let Me lead you in the ways of righteousness. Proverbs 2:20 So you may walk in the way of goodness, and keep to the paths of righteousness.
October 17, 2020: In a vision I saw a family of mountain goats scrambling up a very steep and craggy terrain, and the Lord said, "The way is difficult and the path is daunting. Only those whose hearts are set on going higher spiritually will endure the hardship of elevation. With My help your footing will be secure and steady. I will make a way where there seems to be no way." Matthew 7:13-14 Enter by the narrow gate; for wide is the gate and broad is the way that leads to destruction, and there are many who go in by it. Because narrow is the gate and difficult is the way which leads to life, and there are few who find it.
October 16, 2020: Circumstances will dictate your best course of action in the days ahead. If you are uncertain and afraid settle yourself in the assurance that I am with you. I know you. I care for you. Allow Me to bring you through difficulties. I am your very present help in times of trouble. Psalm 33:20 Our soul waits for the Lord; He is our help and our shield.
October 15, 2020: Do not forget to include Me in every area of your life and ask Me for help. I am not a silent partner. I will speak to you in a still, small voice when you must position yourself to hear. Internally you must shut down the fear, worry and other loud voices that would lead you astray. This will depend on your level of sensitivity to My Spirit, which must be developed in quietness as you seek. John 15:7 "If you abide in Me, and My words abide in you, you will ask what yo desire, and it shall be done for you."
October 14, 2020: In a vision I saw a large corn field ready for harvest. As I watched, I saw people who had been hidden in the cornstalks begin to emerge. And I heard the Lord say that those who have been hidden in a place of obscurity will begin to come forth and experience breakthrough with varying degrees of significance. For some breaking through will be life-changing and for others it will be moments of unusual clarity of purpose and direction. Praise God for His goodness! Psalm 150:6 Let everything that has breath praise the Lord. Praise the Lord!
October 13, 2020: Check yourself and be aware of your vulnerabilities both naturally and spiritually. Look for areas in your life where you can be exploited by the enemy of your soul. Remember that I am your safe haven, and I will give you the awareness you need to strengthen your habitation. Isaiah 26:20 Come, my people, enter your chambers, and shut your doors behind you; hide yourself, as it were, for a little moment, until the indignation is past.
October 12, 2020: Quiet yourself and find physical and spiritual space where we can commune. The earth is overflowing with loud and invasive corruption, but you can set yourself apart to focus on your relationship with Me and to hear My voice, obey My leading, and find rest for your soul. Come away from all of that, My beloved, and be refreshed and renewed. 2 Corinthians 13:14 The grace of the Lord Jesus Christ, and the love of God, and the communion of the Holy Spirit be with you all. Amen.
October 11, 2020: You can plan ahead and set your sights on better days. But you still have to make your way through the time you have presently. Ask and I will give you unusual insight and understanding of how to make the best of where you are now while you maintain hope for the future. Set your goal to progress and develop spiritually. Ephesians 6:10 Finally, my brethren, be strong in the Lord and in the power of His might.
October 10, 2020: When everything feels broken around you it likely is. So much of what seemed dependable and solid in the natural realm is no longer the same. Your only place of security and safety is in the Spirit. I remain the same and My word is still the truth. You will find that your place of stability is your relationship with Me and your dependence on that which is eternal. Stay grounded in the Word. Psalm 119:160 The entirety of Your word is truth, and every one of Your righteous judgments endures forever.
October 9, 2020: Do all that is necessary to maintain integrity regardless of the darkness that covers the earth. You do not belong to the kingdoms of the earth, you belong to Me. Cling to the principles that represent My kingdom. Take a stand for righteousness, peace and safety. Isaiah 58:8 Then your light shall break forth like the morning, your healing shall spring forth speedily, and your righteousness shall go before you; the glory of the Lord shall be your rear guard.
October 8, 2020: You must live true to your convictions and refuse to allow what others do or say to take you off course. I will be your guide when you trust Me. Your spiritual awareness will keep you in your correct position. That awareness comes from My Spirit. Quiet your own thoughts and emotions so that your responses are righteous. Be strong and silent. Isaiah 32:18 My people will dwell in a peaceful habitation, in secure dwellings, and in quiet resting places.
October 7, 2020: You live in extraordinary times, and it is more vital than ever that you stay alert both spiritually and in the natural realm. Be aware of the times when I say GO and times when I say NO. You must position yourself in divine order and move with the flow of My Spirit so that you can be safe. This is no time to be careless. Psalm 107:28-30 Then they cry out to the Lord in their trouble, and He brings them out of their distresses. He calms the storm, so that its waves are still. Then they are glad because they are quiet; so He guides them to their desired haven.
October 6, 2020: Shore up places of vulnerability that could be exploited. Repent for all unrighteousness of thought or deed. Pay particular attention to prejudicial injustice. I tell you the truth that any place of weakness can and will be exploited by the enemy. Choose to walk in love towards everyone. 1 Corinthians 13:4-8a Love suffers long and is kind; love does not envy; love does not parade itself, is not puffed up; does not behave rudely, does not seek its own, is not provoked, thinks no evil; does not rejoice in iniquity, but rejoices in the truth; bears all things, believes all things, hopes all things, endures all things. Love never fails.
October 5, 2020: Breakthrough will come in moments of progression and victory. Do not underestimate the power of My presence in your circumstances. Stay present with Me and rejoice in the small steps that result in your ultimate success. I am your helper. Go forth in strength and confidence. Psalm 46:1 God is our refuge and strength, a very present help in trouble.
October 4, 2020: Don't cry. Pray! Nothing can be accomplished by feeling sorry for yourself or someone else. But when you rise up in the Spirit, seek My face and pray according to My will and purposes, I hear and answer you. You can also access that which I have already made available to you. 2 Peter 1:2-4 Grace and peace be multiplied to you in the knowledge of God and of Jesus our Lord, as His divine power has given to us all things that pertain to life and godliness, through the knowledge of Him who called us by glory and virtue, by which have been given to us exceedingly great and precious promises, that through these you may be partakers of the divine nature, having escaped the corruption that is in the world through lust.
October 3, 2020: When change becomes the new normal, you may have to adapt in your routine or the way you do things externally. But spiritually you can count on Me. I am your solid foundation, which is unchanging and immovable. Your faith is absolute and resolute, and you will stand strong in the face of adversity. Hebrews 13:8 Jesus Christ is the same yesterday, today, and forever.
October 2, 2020: Settle yourself in the peace of My presence. Unsettling chaos abounds, and you need to find calm and tranquility in the midst of turmoil. Ground yourself in eternal truth. I am your anchor in the storm-tossed sea. I am your place of security. Come to Me and find rest for your soul. Colossians 2:6-7 As you have therefore received Christ Jesus the Lord, so walk in Him, rooted and built up in Him and established in the faith, as you have been taught, abounding in it with thanksgiving.
October 1, 2020: There is safety in knowing the truth. My word will set the guidelines for spiritual reality and access to wisdom. If you count on circumstances to lead, you will be led astray. Every action requires a deliberate decision. Decide to partner with Me, and I will keep you on course. Do not be afraid! Psalms 84:5 Blessed is the man whose strength is in You, whose heart is set on pilgrimage.
SEPTEMBER 2020
September 30, 2020: Steady yourself, and refuse to allow anything to move you from what you know is right and good. This is a time when it seems as though the world around you is doing everything to keep you from living your life in quiet dedication to My purposes. Find the place of quiet determination to be one with Me in spirit. John 14:17 "the Spirit of truth, whom the world cannot receive, because it neither sees Him nor knows Him; but you know Him, for He dwells with you and will be in you."
September 29, 2020: I am with you to bring you through everything that has the potential of taking you off course. There are many issues that could distract you from your primary spiritual focus. So you must keep Me as the apple of your eye, just as you are the apple of My eye. Strengthen your resolve to live righteously and be led by My Spirit. Psalm 17:7-9 Show Your marvelous lovingkindness by Your right hand, O You who save those who trust in You from those who rise up against them. Keep me as the apple of Your eye; hide me under the shadow of Your wings, from the wicked who oppress me, from my deadly enemies who surround me.
September 28, 2020: Be filled to overflowing with My Spirit. It is imperative that you live and walk in the Spirit. There is no other way to navigate life and be spiritually vital. Religious dogma will not empower you, nor will putting on a show of outward devotion. Your relationship with Me must be deep, genuine and abiding. Acts 1:8 "But you shall receive power when the Holy Spirit has come upon you; and you shall be witnesses to Me in Jerusalem, and in all Judea and Samaria, and to the end of the earth."
September 27, 2020: Do not be like a leaf blown in the wind. Rather hold firmly to My word of truth which stands solidly, without wavering. Position yourself in faith so that regardless of the challenges you face, you cannot be moved. Refuse to allow your confidence in Me to be undermined. Stand strong. 1 Corinthians 16:13 Watch, stand fast in the faith, be brave, be strong.
September 26, 2020: In a vision I saw a tangled rope, and I heard the Lord say, "For those whose lives have been a tangled mess, put your trust in Me to untangle and straighten out every place of misunderstanding and confusion. I will make the crooked places straight. Only believe." Isaiah 45:2-3 I will go before you and make the crooked places straight; I will break in pieces the gates of bronze And cut the bars of iron. I will give you the treasures of darkness and hidden riches of secret places, that you may know that I, the Lord, Who call you by your name, Am the God of Israel.
September 25, 2020: You are about to get unstuck. Spiritual blinders will be taken off so that you can see clearly, and roadblocks will be removed to allow you to move forward without hindrance. Things that you have tried to accomplish for quite some time will now be possible. I speak to you of a new level of freedom and insight that you have craved. Seek My face for wisdom and come into My presence for restoration. Renew your partnership with Me. Psalm 27:8 When You said, "Seek My face," my heart said to You, "Your face, Lord, I will seek."
September 24, 2020: Pay attention to subtle reminders of past mistakes or bad judgment calls. Circumstances will come up again as a test to see whether you grasped what you needed to learn. Internal work is the order of the day to bring you to a higher spiritual plateau. Your interaction with this opportunity can easily be missed, so be on high alert and get ready to move forward. Proverbs 8:32 "Now therefore, listen to me, my children, for blessed are those who keep my ways."
September 23, 2020: Set yourself in a protected place so that what you see and hear is godly and uplifting. Otherwise you could give in to contention, which is not good for you or those around you. I would have you find a righteous place in which to abide, a place of walking and living in My Spirit. Galatians 5:16 I say then: Walk in the Spirit, and you shall not fulfill the lust of the flesh.
September 22, 2020: I speak to those who have become exhausted and drained of physical and mental resources. Separate yourself for a time from the things that have used you up. If you try to wrangle your way through this time by sheer natural strength, things will only get worse. Come to Me for a time of refreshing where you will find rest for your soul. Matthew 11:28-30 "Come to Me, all you who labor and are heavy laden, and I will give you rest. Take My yoke upon you and learn from Me, for I am gentle and lowly in heart, and you will find rest for your souls. For My yoke is easy and My burden is light."
September 21, 2020: When you encounter delays, do not try to force anything. Let your current circumstances play out. You have heard that the devil is in the details, but that is not true. I am in your details when you commit your life to Me, and I will give you the guidance you need to succeed. Hold fast to what you know is true and trust Me to direct your steps. Psalm 119:133 Direct my steps by Your word, and let no iniquity have dominion over me.
September 20, 2020: Don't be in a hurry. Every moment of every day will produce opportunities to know yourself and to know Me better. When you rush through life, you are likely to miss some important details. Those details will come back around until you have gleaned the value and applied it to your life. Pay attention and be aware of what I am showing you. Proverbs 5:1 My son, pay attention to my wisdom; lend your ear to my understanding.
September 19, 2020: In a vision I saw a bridge spanning a deep chasm, and we were making our way across the bridge. I believe this has to do with transitioning into the new spiritual year. We are leaving the past behind and moving to the next phase of existence to embrace whatever the Lord has for us as we learn and grow spiritually. Mark 4:3-8 "Listen! Behold, a sower went out to sow. And it happened, as he sowed, that some seed fell by the wayside; and the birds of the air came and devoured it. Some fell on stony ground, where it did not have much earth; and immediately it sprang up because it had no depth of earth. But when the sun was up it was scorched, and because it had no root it withered away. And some seed fell among thorns; and the thorns grew up and choked it, and it yielded no crop. But other seed fell on good ground and yielded a crop that sprang up, increased and produced: some thirtyfold, some sixty, and some a hundred."
September 18, 2020: This is a time of sifting and sorting. There are things to keep and things to throw away. You are already aware of this process, but you have not finished the course. This exercise will not only be in the physical realm, but will also be an activity of the soul. Internal work will continue with greater clarity than ever, as you experience more spiritual refinement.
Psalm 66:10 For You, O God, have tested us; You have refined us as silver is refined.
September 17, 2020: To those of you who are spiritually sensitive, the conditions of this present time have overwhelmed you and made you want to retreat. And, I say to you that when you retreat you must find your place of safety in Me. Let your life in the Spirit spring up into a fresh, new beginning that will produce strength and hope for the days to come. Isaiah 58:11 The Lord will guide you continually, and satisfy your soul in drought, and strengthen your bones; you shall be like a watered garden, and like a spring of water, whose waters do not fail.
September 16, 2020: You can make significant headway if you will take advantage of opportunities presented as well as the help that is available to you. Help will come both naturally and supernaturally. I am your very present help, and you can call on Me and lean on Me. Matthew 11:28-30 "Come to Me, all you who labor and are heavy laden, and I will give you rest. Take My yoke upon you and learn from Me, for I am gentle and lowly in heart, and you will find rest for your souls. For My yoke is easy and My burden is light."
September 15, 2020: In these uncertain times, almost everything you hear is distorted and exaggerated for the purpose of manipulation and control. It is more important than ever that you walk in the Spirit and in the gift of discerning of spirits. Your place of safety is in seeking Me for truth and direction. I will show you the way. John 14:6a Jesus said to him, "I am the way, the truth, and the life."
September 14, 2020: Refuse to become short-sighted. It is important for you to be able to look beyond the difficulties of this time to see the big picture. Do not become a victim of the problems that seem to overshadow optimism. Set yourself to go forward in the power and strength of the Spirit. The flesh is weak, but your spirit is strong when you abide in Me. Matthew 26:41 "Watch and pray, lest you enter into temptation. The spirit indeed is willing, but the flesh is weak."
September 13, 2020: You can achieve some sense of normalcy by establishing yourself in a spiritual flow to include time spent with Me. Well-being cannot be attained when you focus on all that is wrong in your life, your neighborhood, your country or the world. Rise above the things that drag you down and seek the place of peace and safety that comes from Me. 2 Thessalonians 3:16 Now may the Lord of peace Himself give you peace always in every way. The Lord be with you all.
September 12, 2020: When you evaluate what you are stressed about, you will find that most of that tension comes from things you have no control over. Take action where you have responsibility and authority, and let go of the rest. Release to Me those things that concern you. I can do what you cannot. Trust Me. Matthew 11:29-30 "Take My yoke upon you and learn from Me, for I am gentle and lowly in heart, and you will find rest for your souls. For My yoke is easy and My burden is light."
September 11, 2020: This season of change will require your flexibility, and dependence on the wisdom and direction that only I can give. Your most valuable asset is relationship with Me and the ability to quiet your soul and listen for My voice. Do not overreact to events that surround you, but rather maintain a sense of calm stability. Faith is a vital component of moving from chaos to peace. Hebrews 11:1 Now faith is the substance of things hoped for, the evidence of things not seen.
September 10, 2020: You will be tempted to resent current limitations, but you need to understand that you are not out of the woods yet, so to speak. Difficulties and dangerous situations still exist. Your security will rely on how able you are to be content and your willingness to allow My grace to be sufficient. 2 Corinthians 12:9 And He said to me, "My grace is sufficient for you, for My strength is made perfect in weakness. Therefore most gladly I will rather boast in my infirmities, that the power of Christ may rest upon me."
September 9, 2020: Can you sense the change in the spiritual atmosphere? Prepare to truly leave the past behind and embrace that which is being made ready for your future. You have endured the difficulties of the present time and have trusted in Me nonetheless. That trust will be rewarded. Continue to stand strong in faith. 2 Chronicles 15:7 "But you, be strong and do not let your hands be weak, for your work shall be rewarded!"
September 8, 2020: Beloved, you have always been set apart for My purposes. However, I am doing a further work of separation so that you can more completely fulfill your destiny. Rise above everything mundane and fleshly. You can no longer do things that you know to be marginal. You belong totally to Me and must not tolerate small talk and gossip. Proverbs 11:13 A talebearer reveals secrets, but he who is of a faithful spirit conceals a matter.
September 7, 2020: Just as the moving of water within the confines of a river bank is adaptable, you must also adapt to the fluidity of life changes. You can do this with grace by moving with the flow of My Spirit. Resisting change will not be effective, but know that I have your best interests at heart. I care about your welfare and will give you the wisdom and direction necessary to navigate this time with simplicity and confidence. Proverbs 3:5 Trust in the Lord with all your heart, and lean not on your own understanding.
September 6, 2020: Breakthrough will not be a single significant event but rather a series of victories both small and great. If you will trust Me to lead you in the way of success, blessing will become a way of life. Get ready to leave behind pessimism and attitudes that have kept you from achieving your goals and purpose. Look to Me for direction and instruction. Hebrews 12:2 looking unto Jesus, the author and finisher of our faith, who for the joy that was set before Him endured the cross, despising the shame, and has sat down at the right hand of the throne of God.
September 5, 2020: Regardless of your hardship or the feeling of being out-of-pocket or displaced, I am with you. Refuse to give in to fear, worry, or vulnerability. Rise up to walk in the Spirit where you are safe and secure in My presence. You belong to Me and I am your help in every situation. Have faith in Me! Psalm 46:1-2 God is our refuge and strength, a very present help in trouble. Therefore we will not fear, even though the earth be removed, and though the mountains be carried into the midst of the sea.
September 4, 2020: You have often been urged by My Spirit to deal with unholy attitudes and motives. Opportunities will come around again for you to do the internal work necessary to overcome and be done with the carnal triggers that keep you from total victory. Examine yourself to see where you continue to be trapped, and make a deliberate decision to respond in ways that are pleasing in My sight. Matthew 26:41 "Watch and pray, lest you enter into temptation. The spirit indeed is willing, but the flesh is weak."
September 3, 2020: The doors of days gone by are closing, and new doors will begin to open that will allow you to forge ahead. This process will not necessarily be a quick turn-around but will be a significant change. Do not resist change; it will be an outward sign of inward spiritual growth. Maintain an open mind and heart so that your movement will be of and by My Spirit. 2 Corinthians 3:18 But we all, with unveiled face, beholding as in a mirror the glory of the Lord, are being transformed into the same image from glory to glory, just as by the Spirit of the Lord.
September 2, 2020: I was reminded of the lyrics of a song I wrote some time ago: "A new day is now dawning; it's the fourth watch in the tower. The Son of Man is appearing at an unexpected hour. Guard your post and stay ready, knowing the Father's will. As lightning flashes east to west, the Word He will fulfill. I will stand watch to hear what he says to me. I'll set myself on the rampart to see what I can see, to see what I can see." Luke 12:40 "Therefore you also be ready, for the Son of Man is coming at an hour you do not expect."
September 1, 2020: You are still in the process of moving from the past to embrace the future. This in-between stage can be disorienting and produce a sense of loss. However, your spiritual investment is not in belongings or circumstances and situations. Your investment must be in Me. I am your solid foundation. I never change. I am always the same. Trust in your eternal God. Hebrews 13:8 Jesus Christ is the same yesterday, today, and forever.
Faith Tabernacle of Kremmling
Bill and Marsha Burns
P. O. Box 1148
Kremmling, Colorado 80459
FAQ
Home