SMALL STRAWS IN A SOFT WIND
by Marsha Burns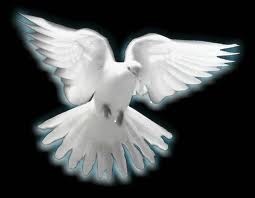 John 3:8 "The wind blows where it wishes, and you hear the sound of it, but cannot tell where it comes from and where it goes. So is everyone who is born of the Spirit."
JANUARY 2021
January 16, 2021: Many who were called to be watchmen in My kingdom have fallen asleep. But now it is time to arise from your slumber and watch and be ready to stand against evil. Complacency is your enemy. This is not a time to be spiritually lazy. Arise and take your position. Look and see all that I am revealing to you in this hour. Matthew 24:44 "Therefore you also be ready, for the Son of Man is coming at an hour you do not expect."
January 15, 2021: To those who have succumbed to the pressures of adversity, I have made a way for you to overcome. It is through My Spirit who will cause you to rise above difficulties into the rarefied air of love, joy, peace, long-suffering, kindness, goodness, faithfulness, gentleness and self-control. Take your rightful position that has been provided for you. Be strong and unwavering. Romans 12:21 Do not be overcome by evil, but overcome evil with good.
January 14, 2021: Release yourself from all negativity so that you can begin to see through the eyes of the Spirit. It is My desire that you search for and discover the flow of the Holy Spirit in order to stay in that supernatural stream. From that place you will be able to fulfill My will and your destiny. Amos 5:24 But let justice run down like water, and righteousness like a mighty stream.
January 13, 2021: In a vision I saw a door across the room. It was shut, but there was brilliant light on the other side of the door revealed by the cracks around the door frame. It was very inviting. And, I heard the Lord say, "Open the door to greater light and life. Do not stay in darkness. Allow My light to bring revelation and wisdom into your life in a more powerful way. Position yourself to be led by the Spirit into the next leg of your journey." 1 Peter 2:9 But you are a chosen generation, a royal priesthood, a holy nation, His own special people, that you may proclaim the praises of Him who called you out of darkness into His marvelous light.
January 12, 2021: When everything around you seems to be unstable, it is not so for you, My people. You are established on the firm foundation of redemption. Circumstances change, but I am the same yesterday, today and forever. Do not be blown off course by the winds of adversity. Stand strong and unwavering on truth and righteousness. Ephesians 4:14-15 "We should no longer be children, tossed to and fro and carried about with every wind of doctrine, by the trickery of men, in the cunning craftiness of deceitful plotting, but, speaking the truth in love, may grow up in all things into Him who is the head—Christ."
January 11, 2021: This is a time to reevaluate your values and goals. Set yourself on a course of identification with holiness. You have specifically been chosen to represent My kingdom, saved by grace and given the gift of everlasting life. Establish yourself in the hope of your calling to do My will. Ephesians 2:8 For by grace you have been saved through faith, and that not of yourselves; it is the gift of God.
January 10, 2021: Set your mind and heart to be true to your covenant with Me in truth and righteousness. You cannot serve Me and the world at the same time. Let love be the ruling force in your life, and make sure you are blameless in every circumstance and situation. Philippians 2:14-15 Do all things without complaining and disputing, that you may become blameless and harmless, children of God without fault in the midst of a crooked and perverse generation, among whom you shine as lights in the world.
January 9, 2021: You have extraordinary opportunities to arise spiritually and develop a closer and more meaningful relationship with Me. The more the chaos, the greater need to establish peace. There is no peace apart from living and walking in the Spirit. Seek to abide in the peace that surpasses natural understanding. Strive to become supernatural. Isaiah 26:3 You will keep him in perfect peace, whose mind is stayed on You, because he trusts in You.
January 8, 2021: When your heart aches, I weep with you and collect your tears in a bottle. But, do not despair. I am with you to bring you through every trial and to help you rise above anguish and hopelessness. Look up. Remember Me and all that I have done for you. Your hope is not wasted when you trust Me. Psalm 56:8-9 You number my wanderings; put my tears into Your bottle; are they not in Your book? When I cry out to You, then my enemies will turn back; this I know, because God is for me.
January 7, 2021: Situations are likely to arise that you have no idea how to deal with, but remember that you can ask for wisdom and I will give it. Refuse to get overwhelmed or allow confusion to enter your thinking. Stay calm and trust that I am with you to lead you out of this valley of shadows. Do your best to station yourself in the light of My truth. 1 Corinthians 14:33 For God is not the author of confusion but of peace, as in all the churches of the saints.
January 6, 2021: At this time when self-interest abounds I would have you to be unselfish and bless others in meaningful ways. Be like the "good Samaritan" and help where you find a need. If you will be sensitive to My leading, I will show you by My Spirit what you should do. Exercise obedience and flexibility. Luke 10:33-34 "But a certain Samaritan, as he journeyed, came where he was. And when he saw him, he had compassion. So he went to him and bandaged his wounds, pouring on oil and wine; and he set him on his own animal, brought him to an inn, and took care of him."
January 5, 2021: In a vision I saw angels filling the room, and I heard the Lord say: Behold, I send angels before you into this new year, a season of extraordinary significance. I will use you by sending you as My emissary into seemingly impossible situations. I will send you with My power and strength and wisdom to do the exact right thing to extricate those who are in the throes of the enemy. Trust Me and know that you are not alone in all that I send you to do. Psalm 91:9-11 Because you have made the Lord, who is my refuge, even the Most High, your dwelling place, no evil shall befall you, nor shall any plague come near your dwelling; for He shall give His angels charge over you, to keep you in all your ways.
January 4, 2021: Many of you, My people, are worn out and feel exhausted. You must take the time to rest physically, mentally, and emotionally. Deliberately set aside times to be quiet and unwind. Set yourself to be rejuvenated spiritually so that you can be the best version of yourself possible. I will restore you supernaturally when you seek Me. Job 11:16-18 Because you would forget your misery, and remember it as waters that have passed away, and your life would be brighter than noonday. Though you were dark, you would be like the morning. And you would be secure, because there is hope; yes, you would dig around you, and take your rest in safety.
January 3, 2021: Be realistic in your goals at this time, and don't take on more than you can effectively handle. Finding your flow will depend on your ability to live and walk in the Spirit. These are times when you can easily get overwhelmed and frustrated, but you must find peace in the midst of chaos. Philippians 4:6-7 Be anxious for nothing, but in everything by prayer and supplication, with thanksgiving, let your requests be made known to God; and the peace of God, which surpasses all understanding, will guard your hearts and minds through Christ Jesus.
January 2, 2021: The days ahead of you will require careful navigation. It will take both purity and wisdom--the openness of a child and the maturity of an adult--to be successful on your journey. You must proceed with an honest and open heart, always giving the benefit of the doubt, and treating others with the same respect you expect. Then, you will receive the rewards of righteousness. Matthew 10:16 "Behold, I send you out as sheep in the midst of wolves. Therefore be wise as serpents and harmless as doves."
January 1, 2021: The worldly concerns that have kept you in fear and bondage will now give way to the reality and substance of your faith to trust Me in all things. I will direct your steps and be your rear guard. I am with you to give wisdom and guidance in all things. Rise up from the burden of despair that has rendered you hopeless and helpless. Be done with the darkness of disappointment. Arise to new heights of faith and hope. You are not alone; I am with you to bring you through to victory. 1 John 5:4 For whatever is born of God overcomes the world. And this is the victory that has overcome the world—our faith.
DECEMBER 2020
December 31, 2020: In a vision I saw a warning sign (yellow diamond shape), which read "Slow". I believe this means that the transition into the new year will be a slow process, and we need to cool our jets to alleviate frustration. God is still on the throne, and we can trust Him to take us one step at a time and one day at a time into the new season. We praise Him for His faithfulness to us. Psalm 23:1-6 The Lord is my shepherd; I shall not want. He makes me to lie down in green pastures; He leads me beside the still waters. He restores my soul; He leads me in the paths of righteousness for His name's sake. Yea, though I walk through the valley of the shadow of death, I will fear no evil; for You are with me; Your rod and Your staff, they comfort me. You prepare a table before me in the presence of my enemies; You anoint my head with oil; My cup runs over. Surely goodness and mercy shall follow me all the days of my life; and I will dwell in the house of the Lord Forever.
December 30, 2020: Put your faith and trust in Me to help you in ways that are beyond your ability to help yourself. I will lead you in ways that you would never have thought of, which will result in the perfect solution to difficult problems. Resist the urge to allow presumption to take you off course. You will know the truth when you live and walk in the Spirit. John 14:16-17 "And I [Jesus] will pray the Father, and He will give you another Helper, that He may abide with you forever—the Spirit of truth, whom the world cannot receive, because it neither sees Him nor knows Him; but you know Him, for He dwells with you and will be in you."
December 29, 2020: I am aware of a great spiritual battle at this time. It reminds me of the angel who had to fight the Prince of Persia before he could give a message to Daniel. Similarly, there is great darkness over the earth, and God is trying to speak to His people. The dark forces are preventing most people from hearing Him. Even the prophets who once heard God no longer hear. The Lord is calling us by His Spirit to break through the darkness and deception to hear Him. Jeremiah 29:11-13 For I know the thoughts that I think toward you, says the Lord, thoughts of peace and not of evil, to give you a future and a hope. Then you will call upon Me and go and pray to Me, and I will listen to you. And you will seek Me and find Me, when you search for Me with all your heart.
December 28, 2020: I heard the words "hair trigger", having to do with a firearm set to release at the slightest pressure. To those who tend to be volatile I heard the Lord's warning to consider the negative outcome of going off half-cocked or without considering the outcome. You need to take time to cool off before you react to situations that seem to be threatening. Let My love overshadow your responses. 1 John 4:7 Beloved, let us love one another, for love is of God; and everyone who loves is born of God and knows God.
December 27, 2020: Surrender completely to Me. Only then will I bring you to a higher level where you can begin to see with spiritual precision. From that place your life will unfold step by step as I go before you to prepare the way for My purposes to not only be revealed but demonstrated in your life. Put your trust in Me. Isaiah 45:2 I will go before you and make the crooked places straight; I will break in pieces the gates of bronze and cut the bars of iron.
December 26, 2020: Seek Me to establish peace in the very core of your being, and set your heart to be at peace with yourself and others. Peace is an empowering choice. It will take practice to perfect, but worth the effort as you release yourself from fear. Let peace be your new normal. You will be delighted with the result. Philippians 4:6-7 Be anxious for nothing, but in everything by prayer and supplication, with thanksgiving, let your requests be made known to God; and the peace of God, which surpasses all understanding, will guard your hearts and minds through Christ Jesus.
December 25, 2020: When it is important to you to be treated well, you must examine how you treat others. Be done with pride and cruel criticism, and align yourself with My commandment to love one another. Change your view to always give the benefit of the doubt. Your judgment of other people will come back to you in kind. Matthew 7:2 "For with what judgment you judge, you will be judged; and with the measure you use, it will be measured back to you."
December 24, 2020: Be quiet and still. Wait for Me and I will come to you and speak to your heart. I will reveal to you what you desire to know and understand. I will give wisdom and guidance. You will only hear Me when you set yourself apart from the noise and chaos of the world around you and seek. Psalm 46:10 Be still, and know that I am God; I will be exalted among the nations, I will be exalted in the earth!
December 23, 2020: To those who feel trapped without the liberty to do as you please, consider that true freedom is that of soul and spirit. No one can keep you from free thought, feelings or desire. And no one can dictate your dreams, your dedication to Me or your worship in Spirit. Your internal work is your own without censorship. Rejoice in the power to be unhindered in the things that really matter. 2 Corinthians 3:17 Now the Lord is the Spirit; and where the Spirit of the Lord is, there is liberty.
December 22, 2020: You are My temple, My dwelling place. It is up to each one to make yourself a fit habitation for My Spirit. Yet I find some who are nothing more than a pile of rubble as you lie in ruins and are unable to be what you were born and called to be. It is time for you to rise up and rebuild your life in the Spirit so that I can live fully in and through you. 2 Corinthians 6:16-17 And what agreement has the temple of God with idols? For you are the temple of the living God. As God has said: "I will dwell in them and walk among them. I will be their God, and they shall be My people." Therefore "Come out from among them and be separate, says the Lord. Do not touch what is unclean, and I will receive you."
December 21, 2020: To those who have been traumatized by circumstances, I want you to know that I understand and see your discomfort and stress. And I will bring you through this time stronger, wiser, and more resilient if you will keep the faith and let Me help you. You will never forget this time, but you will get past it. Be encouraged. Psalm 46:1-3 God is our refuge and strength, a very present help in trouble. Therefore we will not fear, even though the earth be removed, and though the mountains be carried into the midst of the sea; though its waters roar and be troubled, though the mountains shake with its swelling. Selah
December 20, 2020: Use this season to renew your commitment to the Kingdom of God and to righteousness and peace. Rejoice in the birth, life, death, resurrection and redemption of your Savior. Take this time to worship in spirit and in truth and give glory and honor and praise to your Redeemer. John 10:27-28 "My sheep hear My voice, and I know them, and they follow Me. And I give them eternal life, and they shall never perish; neither shall anyone snatch them out of My hand."
December 19, 2020: This is a perfect time to leave your disappointments behind and to take every opportunity to draw near to Me. You can dream and imagine what it would be like to have a close, personal relationship in Spirit, but it will only happen when you make the effort. Take the time to quiet the noise and distractions both outside and inside, and truly seek Me with all your heart. Proverbs 8:17 I love those who love me, and those who seek me diligently will find me.
December 18, 2020: Dwelling on past regrets is a waste of time. The best you can do is to learn from your mistakes and poor judgment and set your course to walk in the Spirit where I can impart wisdom, mercy and grace. Righteousness will be the result of your relationship with Me. James 3:17 But the wisdom that is from above is first pure, then peaceable, gentle, willing to yield, full of mercy and good fruits, without partiality and without hypocrisy.
December 17, 2020: The problems you have had to face and deal with will bear the fruit of resolution. Be patient and continue in your determination to do what is right and good. The seeds you sow in this season will produce a bountiful harvest in due season. Be strong and keep the faith. 1 Corinthians 16:13 Watch, stand fast in the faith, be brave, be strong.
December 16, 2020: You're living in troubled times, but you must remember that I am your help. When you seek Me I will elevate you above the problems so that you can find peace and assurance. In My presence your hope will be restored. Do not allow current conditions to drag you down. Get up and go up! Jeremiah 29:11-13 For I know the thoughts that I think toward you, says the Lord, thoughts of peace and not of evil, to give you a future and a hope. Then you will call upon Me and go and pray to Me, and I will listen to you. And you will seek Me and find Me, when you search for Me with all your heart.
December 15, 2020: In a vision I saw a brilliant rainbow, and there was a sense of exploration and victory. The rainbow and its colors represent our covenant with God and our progression in the Spirit. Red symbolizes the blood of Christ that covers and forgives sin in the flesh. Orange is the determination to seek the Lord. Yellow is enlightenment and illumination. Green is life in the Spirit. Blue is the inspiration to walk in the Spirit. Indigo is living in the Spirit and unity with Christ. Violet is spiritual fulfillment. So the rainbow describes our journey and destiny. Psalm 84:5 Blessed is the man whose strength is in You, whose heart is set on pilgrimage.
December 14, 2020: Take advantage of every opportunity to display My character and nature. Live your life in ways that demonstrate constant and unfailing relationship with Me. It is impossible to live in the light and in darkness at the same time. You will choose one or the other. Choose to exhibit the fruit of My Spirit and the power of redemption. Romans 3:24-26 Being justified freely by His grace through the redemption that is in Christ Jesus, whom God set forth as a propitiation by His blood, through faith, to demonstrate His righteousness, because in His forbearance God had passed over the sins that were previously committed, to demonstrate at the present time His righteousness, that He might be just and the justifier of the one who has faith in Jesus.
December 13, 2020: It is futile to try to manage those things that are beyond your ability to control. Everyone has been given the option to decide and choose, yet there are times when you want to hijack that right and intervene where you have no authority to do so. I call on each one to respect the autonomy and freedom of every individual without judgment. Matthew 7:1 "Judge not, that you be not judged."
December 12, 2020: Beloved, you must work out your own salvation. You have been washed and cleansed by the power of the blood, but the details of living according to that promise of salvation are up to you. You will choose to live in the light or remain in darkness. It is your decision to either live righteously by the Spirit or live carnally by the flesh. I have given you the tools to succeed. Do not underestimate the power of your choices. Philippians 2:12-15 Therefore, my beloved, as you have always obeyed, not as in my presence only, but now much more in my absence, work out your own salvation with fear and trembling; for it is God who works in you both to will and to do for His good pleasure. Do all things without complaining and disputing, that you may become blameless and harmless, children of God without fault in the midst of a crooked and perverse generation, among whom you shine as lights in the world.
December 11, 2020: Breakthrough will come as surely as the sun rises, but you must wait for it and not lose hope in the process. Set your heart on the journey that will take you to destiny. When you feel too weak to go on, rest assured that I will strengthen you and surround you with a hedge of protection. Do not quit. Psalm 27:14 Wait on the Lord; be of good courage, and He shall strengthen your heart; wait, I say, on the Lord!
December 10, 2020: Be flexible; there are adjustments that must be made in order to find and stay in the flow of the Spirit. Settle down and don't panic because things didn't turn out the way you had envisioned. Patience is required to get through this season. Take a breath, relax, and trust Me to bring you through in My timing and perfection. I am with you! Psalm 138:8 8 The Lord will perfect that which concerns me; Your mercy, O Lord, endures forever; do not forsake the works of Your hands.
December 9, 2020: Examine yourself to see whether you live in the Spirit or not. You will know and be known by your fruit. Check your motives, attitudes, and behavior which should align with the fruit of the Spirit. If not, you are more likely than not exhibiting the works of the flesh and your carnal nature. Strive to maintain spiritual relationship with Me and to be an example of My kingdom. Galatians 5:19-23 Now the works of the flesh are evident, which are: adultery, fornication, uncleanness, lewdness, idolatry, sorcery, hatred, contentions, jealousies, outbursts of wrath, selfish ambitions, dissensions, heresies, envy, murders, drunkenness, revelries, and the like; of which I tell you beforehand, just as I also told you in time past, that those who practice such things will not inherit the kingdom of God. But the fruit of the Spirit is love, joy, peace, longsuffering, kindness, goodness, faithfulness, gentleness, self-control. Against such there is no law.
December 8, 2020: When circumstances seem to be insurmountable you need to factor in the power of the Spirit. When you live in the Spirit you are an overcomer and able to accomplish the impossible. You can rely on Me to give you wisdom and direction in every situation. Have faith. Mark 10:27 But Jesus looked at them and said, "With men it is impossible, but not with God; for with God all things are possible."
December 7, 2020: No one can make it through life without a mountain of regrets. There is nothing to do about the past, but know that I paid the price for your sin. My blood was shed to cleanse and cover you. Your entrance into eternal life is through My sacrifice. Remember what is at stake when you choose the darkness of sin over the light of life. Choose well. 1 John 1:6-7 If we say that we have fellowship with Him, and walk in darkness, we lie and do not practice the truth. But if we walk in the light as He is in the light, we have fellowship with one another, and the blood of Jesus Christ His Son cleanses us from all sin.
December 6, 2020: Do what it takes to stay focused and to keep your perspective tied to reality. There is a difference between spiritual reality and religious superstition, and you must choose the side of truth instead of trying to make yourself feel better by believing fables. You must forge ahead clear-eyed and ready to take life as it comes. 1 John 2:21 I have not written to you because you do not know the truth, but because you know it, and that no lie is of the truth.
December 5, 2020: Hold all things loosely, and put your future in My hands. The result of your assumptions will be disappointment. You are not able to see what is ahead with clarity. You must live in the here and now to the best of your ability through My Spirit who will enable you to live righteously. Refuse to allow fear to gain a foothold in your life. Matthew 6:19-21 "Do not lay up for yourselves treasures on earth, where moth and rust destroy and where thieves break in and steal; but lay up for yourselves treasures in heaven, where neither moth nor rust destroys and where thieves do not break in and steal. For where your treasure is, there your heart will be also."
December 4, 2020: Transition has taken longer than you thought it would, and it still is not over. Patience is required for this leg of your journey, but you must not lose hope and faith in Me to give direction and wisdom for the season. Take each moment as it comes and make the most of it. Colossians 1:9b-11 ... that you may be filled with the knowledge of His will in all wisdom and spiritual understanding; that you may walk worthy of the Lord, fully pleasing Him, being fruitful in every good work and increasing in the knowledge of God; strengthened with all might, according to His glorious power, for all patience and longsuffering with joy.
December 3, 2020: Be determined to stay awake spiritually because the forces of darkness will try to get you off course through complacency. Get focused, stay focused and refuse to be sidetracked by things of the world. You are My priority and I want to be your first priority, but you get to choose. Romans 13:11 And do this, knowing the time, that now it is high time to awake out of sleep; for now our salvation is nearer than when we first believed.
December 2, 2020: I dreamed that there was a pig in the basement of our house. I knew that this pig or other pigs had gotten into our house in the past, but we never knew how they got in. It was too large to enter by the pet door. But now how would we get it out? The pig was too heavy to remove physically, and we had to coax it and herd it out the downstairs door. I believe this dream has to do with our flesh or carnal nature that seems to just suddenly show up, and we don't know how it got in, but we have to deal with it spiritually and shut the door. Romans 8:12-13 Therefore, brethren, we are debtors—not to the flesh, to live according to the flesh. For if you live according to the flesh you will die; but if by the Spirit you put to death the deeds of the body, you will live.
December 1, 2020: This is a time when you can make changes that will release you from the past. You have considered for some time the direction your life might take, but now you will have the fortitude to take action. Do not be afraid of what your future holds. You can only live in the moment. Trust that I will never leave you nor forsake you. Be strong and of good courage. Deuteronomy 31:8 "And the Lord, He is the one who goes before you. He will be with you, He will not leave you nor forsake you; do not fear nor be dismayed."
Faith Tabernacle of Kremmling
Bill and Marsha Burns
P. O. Box 1148
Kremmling, Colorado 80459
FAQ
Home