SMALL STRAWS IN A SOFT WIND
by Marsha Burns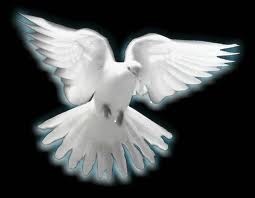 John 3:8 "The wind blows where it wishes, and you hear the sound of it, but cannot tell where it comes from and where it goes. So is everyone who is born of the Spirit."
JANUARY 2022
January 22, 2022:&nbsp You are entering a time when things that have been a concern to you will be brought to a conclusion. This is not a time to be afraid, but a time to look forward with hope and confidence that I will give you the direction and wisdom you desire. Psalm 46:1 God is our refuge and strength, a very present help in trouble.
January 21, 2022:&nbsp Do not concern yourself with what other people are doing. They have free will to choose their own course of action whether you agree or not. It is enough for you to pay attention to your own behavior to make sure that you are walking in the light regardless of what is going on around you. Stay focused. 1 Peter 4:15 But let none of you suffer as a murderer, a thief, an evildoer, or as a busybody in other people's matters.
January 20, 2022:&nbsp Instead of beating yourself up when you make a mistake or fall short of your expectations, learn from what you did or did not do, and forgive yourself. Move on and refuse to allow that incident to be a barrier between you and Me. Spiritual growth will be the result. Mark 11:26 But if you do not forgive, neither will your Father in heaven forgive your trespasses.
January 19, 2022:&nbsp Align yourself with My will and purposes, and walk strong before Me. Refuse to be weakened and discouraged by what is going on around you. You can do nothing about other people and their interests and activities. Discouragement will destroy your faith. Joshua 1:9 This is my command, be strong and courageous! Do not be afraid or discouraged. For the Lord your God is with you wherever you go.
January 18, 2022:&nbsp Be diligent to accomplish all that I have set before you. Procrastination is your enemy and will drag you down to a place where it will be difficult to move at all. Your willingness to do all that I have set before you in a timely fashion will reap great rewards. Proverbs 13:4 The soul of the sluggard craves and gets nothing, while the soul of the diligent is richly supplied.
January 17, 2022:&nbsp Keep on keeping on. Do not lose hope. Your future does not exist in the world or things of the world. Your future exists in that which is eternal and unchanging. Set your heart on things above, not on things of the earth. Put your perspective in order. Colossians 3:1-4 If then you were raised with Christ, seek those things which are above, where Christ is, sitting at the right hand of God. Set your mind on things above, not on things on the earth. For you died, and your life is hidden with Christ in God. When Christ who is our life appears, then you also will appear with Him in glory.
January 16, 2022:&nbsp Even though your life seems to be transitional, begin to think of the steps you take as foundational. Do not believe that your thoughts, words, and actions are unimportant. What you do now will actually frame and give meaning to your future. Give thought and consider carefully what is happening in and around you and respond according to the leading of My Spirit. Deuteronomy 11:24a Every place on which the sole of your foot treads shall be yours.
January 15, 2022:&nbsp Do not allow the evil in the world to invade your mind and spirit. Set your heart to be righteous and pleasing in My sight. I will help you overcome the temptations to do wickedly. Galatians 5:16 I say then: Walk in the Spirit, and you shall not fulfill the lust of the flesh.
January 14, 2022:&nbsp In a vision I saw the face of a clock, and I could hear it ticking. I would turn away and look back at the time, which had barely advanced. And, the Lord said that it may seem like time is almost standing still because you are so anxious to get moving, but it is not yet time to make significant progress; it is a time of transition and waiting. Some of My people are bored. Some feel aimless because this transitional time has not made a way for the next thing. Seek contentment because I will show you things internally that must be dealt with right now so that you do not carry them with you into the future. James 5:7 Therefore be patient, brethren, until the coming of the Lord. See how the farmer waits for the precious fruit of the earth, waiting patiently for it until it receives the early and latter rain.
January 13, 2022:&nbsp In a vision I saw an old wooden water wheel that was generating power. And I heard the Lord say that when we submit ourselves to Him, we will be empowered to do all that He has called us to do. We are instruments of His power and purposes on the earth. Let us make ourselves available to Him to use as He wills. Psalm 31:24 So be strong and courageous, all you who put your hope in the Lord!
January 12, 2022:&nbsp When those around you do not treat you well, check yourself to see how you treat them. Are you abrupt and brusque, self-centered, and critical? Or, are you kind, considerate and loving? You will receive what you give. Proverbs 11:24-25 Give freely and become more wealthy; be stingy and lose everything. The generous will prosper; those who refresh others will themselves be refreshed.
January 11, 2022:&nbsp Beloved, separate yourself from activities and people who drag you down. I am beckoning to you to come up higher in the Spirit to seek My face and live in My glory. Be done with low living and meager expectations. All that I am and all that I have is available to you. Seek and you will find; knock and the door will be opened. 2 Corinthians 6:17 Therefore, come out from among them and be separate, says the Lord. Do not touch what is unclean, and I will receive you.
January 10, 2022:&nbsp In a dream I found myself becoming lazy and not willing to put forth the effort that was required of me to accomplish what I have been given to do. Then, I saw Jesus giving everything He had to fulfill His destiny and to make a way for me to fulfill mine. When I awoke, I repented for trying to take the easy way out and vowed to stop griping or complaining. I wonder how many of us need to reconsider the price He paid? John 3:16 For God so loved the world that He gave His only begotten Son, that whoever believes in Him should not perish but have everlasting life.
January 9, 2022:&nbsp When you are uncertain and in a quandary about what to do, quiet your soul and come before Me. Ask for direction and I will give it. Ask for peace and I will provide it. Come in faith and be assured that you are not alone. Seek Me and you will find Me. Matthew 6:33 But seek first the kingdom of God and His righteousness, and all these things shall be added to you.
January 8, 2022:&nbsp Never stop striving for spiritual perfection. It is easier than you think when you set yourself to live and walk in the Spirit. It is My Spirit in you that achieves righteousness, peace, and joy. There is no better way to live than that. Enjoy the fruit of being one with Me. Romans 15:13 Now may the God of hope fill you with all joy and peace in believing, that you may abound in hope by the power of the Holy Spirit.
January 7, 2022:&nbsp Rise up and stand strong. Refuse to allow the powers of darkness to keep you down. I have given you authority over all the works of the enemy. Use that authority against everything that is destructive and corrupt. You belong to Me; live like you believe it. James 4:7 Therefore submit to God. Resist the devil and he will flee from you.
January 6, 2022:&nbsp Have faith in Me and refuse to live in fear and trepidation. Dread will steal your sense of well being and clutter your life with futility. You can trust Me to bring you through every difficulty and challenge, so be done with useless imaginings and stand strong in faith. Ephesians 4:17-19 This I say, therefore, and testify in the Lord, that you should no longer walk as the rest of the Gentiles walk, in the futility of their mind, having their understanding darkened, being alienated from the life of God, because of the ignorance that is in them, because of the blindness of their heart; who, being past feeling, have given themselves over to lewdness, to work all uncleanness with greediness.
January 5, 2022:&nbsp Resolve to be the best you can be, and strive for that position. I am with you to help you achieve your utmost in spirit, soul, and body. I will lift you up from the darkest depths and take you to the mountain tops if you will only believe. Luke 1:37 For with God nothing will be impossible.
January 4, 2022:&nbsp In the face of adversity you will have opportunities to stand more solidly on faith and the Word, which will produce spiritual growth. Do not despise the challenges you face. Rather see them as stepping stones to mature in your relationship with Me. This is a sacred time to be dedicated to unselfish worship. John 4:24 God is Spirit, and those who worship Him must worship in spirit and truth.
January 3, 2022:&nbsp You have made some progress, but you must continue to press on until you have complete breakthrough. Be diligent, and continue to seek My face for fresh revelation and spiritual insight. Growth is a sure sign of life. Stir up your desire and reach beyond where you are now. You have much to give and much to do, but you must realize that accomplishment comes in small increments. Consistent small steps will result in covering a lot of ground. Do not get discouraged with what will seem like slow progress. Just keep moving. Micah 6:8 He has shown you, O man, what is good; and what does the Lord require of you but to do justly, to love mercy, and to walk humbly with your God?
January 2, 2022:&nbsp Simplicity is a place of strength. When things get too complicated you lose concentration, and you could even lose sight of purpose. Just get down to basics, the essence of who you are and what you must do to express yourself honestly, clearly and understandably. Refuse to allow things in your life to get too complex or tangled. Psalm 51:10 Create in me a clean heart, O God, and renew a steadfast spirit within me.
January 1, 2022:&nbsp Move with the times and go with the flow of change. Adjust your expectations and your work flow when necessary to accommodate current conditions. Always seek Me for wisdom before you press on. I would have you walk and live in the Spirit. Proverbs 3:5-6 Trust in the Lord with all your heart, and lean not on your own understanding; in all your ways acknowledge Him, and He shall direct your paths.
DECEMBER 2021
December 31, 2021:&nbsp You have been distracted by many things in this season, and it is time to regroup and reset by deliberately focusing on spiritual things instead of physical and material things. It is time to get back on track. Luke 10:38-42 Now it happened as they went that He entered a certain village; and a certain woman named Martha welcomed Him into her house. And she had a sister called Mary, who also sat at Jesus' feet and heard His word. But Martha was distracted with much serving, and she approached Him and said, Lord, do You not care that my sister has left me to serve alone? Therefore tell her to help me. And Jesus answered and said to her, Martha, Martha, you are worried and troubled about many things. But one thing is needed, and Mary has chosen that good part, which will not be taken away from her.
December 30, 2021:&nbsp Put your faith entirely in Me. Otherwise you will be driven by fear and anxiety. I am for you and not against you. If you will allow My supernatural intervention into your life, you will be delighted and amazed at how perfectly things work out. But, you must surrender completely to Me and pray with thanksgiving in your heart. Come to Me with your very best sacrifice of praise generated from a trusting heart. Philippians 4:6 Be anxious for nothing, but in everything by prayer and supplication, with thanksgiving, let your requests be made known to God.
December 29, 2021:&nbsp Make the best of this time by strengthening yourself in the Holy Spirit. This will require your undivided attention and must be your priority in life. Everything else will spring from this relationship. You are nothing; you do nothing; you know nothing; you have nothing apart from God. Rejoice in the fact that He cares for you. 1 Peter 5:6-7 Therefore humble yourselves under the mighty hand of God, that He may exalt you in due time, casting all your care upon Him, for He cares for you.
December 28, 2021:&nbsp I have called to you to quiet your soul and keep your emotions under control. Yet, you still allow disappointment and frustration to take you out of the flow of My Spirit and remove you from a place of peace. It is as though you were on a roller-coaster ride of ups and downs instead of remaining solid in your faith and trust in Me. Refuse to allow your circumstances to dictate to your sense of well-being. Stay strong and be steady. Psalm 62:5-7 My soul, wait silently for God alone, for my expectation is from Him. He only is my rock and my salvation; He is my defense; I shall not be moved. In God is my salvation and my glory; the rock of my strength, and my refuge is in God.
December 27, 2021:&nbsp Ask Me to give you the strength to endure as you leave sorrow behind and move towards a brighter future. It will not be easy because you are not through the worst of it yet, but a positive attitude will serve you well. Put your trust in Me to bring you through. Psalm 84:5-7 Blessed is the man whose strength is in You, whose heart is set on pilgrimage. As they pass through the Valley of Baca (weeping), they make it a spring; the rain also covers it with pools. They go from strength to strength; each one appears before God in Zion.
December 26, 2021:&nbsp Shake off the things that have kept you preoccupied and tied to the world. Today is a new day; live it with resolve to seek first My kingdom. Set yourself to not only know about Me, or know about the spiritual realm, but to experience and live the truth that you have discovered. I call you to be a true disciple. Luke 14:27 And whoever does not bear his cross and come after Me cannot be My disciple.
December 25, 2021:&nbsp Be quiet and still. Allow My love, joy and peace to inhabit your atmosphere so that there is nothing else; no worry, fear, rejection or condemnation. Just Me. I will be your companion, your strength in weakness, your clarity in the midst of confusion, your contentment in temptation. Let Me be your all in all. I am with you! Isaiah 41:10 Fear not, for I am with you; be not dismayed, for I am your God. I will strengthen you, Yes, I will help you, I will uphold you with My righteous right hand.
December 24, 2021:&nbsp Stay on course and continue to maintain proper focus. Seek My face earnestly for direction and guidance in difficult situations. Most of what you are stressed about is out of your control and beyond your reach. Release yourself from the torment of regret. Matthew 10:16 Behold, I send you out as sheep in the midst of wolves. Therefore be wise as serpents and harmless as doves.
December 23, 2021:&nbsp Your hunger for spiritual truth will begin with a desire to learn. When you think you already have a good grasp and knowledge of My kingdom, you might find yourself at a standstill. Growth is a sign of life. This is a time to stir up your sense of curiosity to discover what you do not know and move forward with an excitement for what is yet to be discovered. Revitalize your spiritual walk. Matthew 7:7 Ask, and it will be given to you; seek, and you will find; knock, and it will be opened to you.
December 22, 2021:&nbsp Hang on to the things that really matter in your life. Settle the issues that interfere with what you hold dear. Let go of whatever hinders spiritual focus and your intimacy with Me, and take your rest in My presence. Matthew 11:28-30 Come to Me, all you who labor and are heavy laden, and I will give you rest. Take My yoke upon you and learn from Me, for I am gentle and lowly in heart, and you will find rest for your souls. For My yoke is easy and My burden is light.
December 21, 2021:&nbsp Continue to rise, and do not settle for where you have been or let your circumstances get you down. There is more for you to do than you have achieved. Encourage yourself in knowing that I am with you to lead and guide you. Joshua 1:9 Have I not commanded you? Be strong and of good courage; do not be afraid, nor be dismayed, for the Lord your God is with you wherever you go.
December 20, 2021:&nbsp You know that you should be kind to others, but I say to you that you also need to be kind to yourself. So many of you, My people, beat yourself up on a daily basis for falling short of your expectations. Stop and know that I see you and know you and love you. Allow that love to permeate your being so that you can begin to love yourself also. 2 Corinthians 13:14 The grace of the Lord Jesus Christ, and the love of God, and the communion of the Holy Spirit be with you all. Amen.
December 19, 2021:&nbsp Beware of becoming apathetic in your service to Me. There are demonic forces that strive to divert your attention from walking in the Spirit to living in the flesh. Shake yourself awake and make Me your first love. Revelation 3:15-16 I know your works, that you are neither cold nor hot. I could wish you were cold or hot. So then, because you are lukewarm, and neither cold nor hot, I will vomit you out of My mouth.
December 18, 2021:&nbsp Do not confuse discernment with judgment. Discernment is a work of the Spirit to distinguish between right and wrong, good and evil. Judgment stems from the human nature and is an evaluation by comparison, which often leads to condemnation. Set your heart to live and walk in the Spirit and treat others as you want to be treated. Matthew 7:1-3 Judge not, that you be not judged. For with what judgment you judge, you will be judged; and with the measure you use, it will be measured back to you. And why do you look at the speck in your brother's eye, but do not consider the plank in your own eye?
December 17, 2021:&nbsp I am pouring out a blessing and will honor those who have been faithful to live with integrity and walk in truth. You have honored Me by being faithful to My Word. But those who have not honored Me will reap what they deserve unless they turn from their wicked ways. The separation has begun. Galatians 6:7 Do not be deceived, God is not mocked; for whatever a man sows, that he will also reap.
December 16, 2021:&nbsp When you seek My face, you do not have to come in any particular mood except your desire to fellowship with Me. You can come when you are happy, sad, perplexed, or assured. The important thing is that you come, and you will be refreshed and renewed spiritually. Romans 12:2 And do not be conformed to this world, but be transformed by the renewing of your mind, that you may prove what is that good and acceptable and perfect will of God.
December 15, 2021:&nbsp Judging others for what they do or do not do stems from a position of pride. Take a good look at your attitudes and motives and seek to be humble. Your service to Me will only be genuine in humility. Proverbs 16:18-19 Pride goes before destruction, and a haughty spirit before a fall. Better to be of a humble spirit with the lowly, than to divide the spoil with the proud.
December 14, 2021:&nbsp The spirit of fear is a task master that demands worry and destroys faith. Rise up against it and refuse to do its bidding. It will do its best to ruin your life in the Spirit, but I have given you power to overcome and claim the victory. Luke 10:19 Behold, I give you the authority to trample on serpents and scorpions, and over all the power of the enemy, and nothing shall by any means hurt you.
December 13, 2021:&nbsp Many of you, My people, need to remember your life before Christ and to be reminded of the ultimate sacrifice made for you on the Cross of Calvary. It is easy to get into the flow of every day life and forget how precious you are. It is time to renew yourself in faith and in the wonder of redemption. 1 Corinthians 6:20 For you were bought at a price; therefore glorify God in your body and in your spirit which are God's.
December 12, 2021:&nbsp As I waited on the Lord, I sensed movement in the spirit realm. It was very strong and yet mysterious. And, I heard the Lord say: I am moving in ways that are beyond anything that you have seen or understood. This work will affect My people at a core level that is untapped and rarely accessed. Only those who get quiet and exercise extreme discernment will be aware of what I am now doing. Psalm 46:10 Be still, and know that I am God; I will be exalted among the nations, I will be exalted in the earth!>/em>
December 11, 2021:&nbsp Your recent situations have been a testing ground. This is a prime time for you to learn from your mistakes as well as from the things you have done right. Pay attention to the hardships and the victories. Both are equally important to your spiritual positioning. My desire is for you to see and understand the difference between walking in the Spirit and living in the flesh. Romans 5:3-4 And not only that, but we also glory in tribulations, knowing that tribulation produces perseverance; and perseverance, character; and character, hope.
December 10, 2021:&nbsp There are many things that demand your attention, but you must prioritize and do first things first. Do not get so busy that you cannot make room for spending time with Me. I am with you for eternity and other things are only for a moment in time. 2 Corinthians 4:17-18 For our light affliction, which is but for a moment, is working for us a far more exceeding and eternal weight of glory, while we do not look at the things which are seen, but at the things which are not seen. For the things which are seen are temporary, but the things which are not seen are eternal.
December 9, 2021:&nbsp When you feel like you are out of sync, set yourself to be aware of the moving of My Spirit, and then go with the flow. When you are aligned with Me, I will direct your steps to be in harmony with your destiny. Ephesians 1:11 Because we are united with Christ, we have received an inheritance from God, for he chose us in advance, and he makes everything work out according to his plan.
December 8, 2021:&nbsp You can now look back to see how your decisions have affected your current position. You have had multiple opportunities to respond to life's circumstances through walking in the Spirit instead of reacting emotionally and mentally. The goal is for you to walk in unity with Me, and the result will be spiritual maturity. 1 Corinthians 14:20 Brethren, do not be children in understanding; however, in malice be babes, but in understanding be mature.
December 7, 2021:&nbsp Quiet your soul and be at peace with yourself and others. The issues of life and the resulting turmoil are not worth the worry and stress. Be still and seek to live in the serenity of My Spirit. Philippians 4:6-7 Be anxious for nothing, but in everything by prayer and supplication, with thanksgiving, let your requests be made known to God; and the peace of God, which surpasses all understanding, will guard your hearts and minds through Christ Jesus.
December 6, 2021:&nbsp I heard in my spirit: 1, 2 buckle my shoe; 3,4 open the door; 5,6 pick up sticks; 7, 8 lay them straight; 9,10 do it again. We must continue to do what is in our flow to do even when it seems to get monotonous. Philippians 2:13 For it is God who works in you both to will and to do for His good pleasure.
December 5, 2021:&nbsp You must do the work required to come into order in every phase and function of your life. I have provided the avenue for you to be in My flow spiritually, mentally, emotionally, and in your circumstances, but you have to do your part and cooperate with My work. This requires concentrated effort and spiritual focus, which you are well able to do if you want to. Be diligent. John 7:38 He who believes in Me, as the Scripture has said, out of his heart will flow rivers of living water.
December 4, 2021:&nbsp Who you are and what you do internally will manifest externally, so you must attend to your thoughts, emotions, and will to make sure you are in alignment with My will for you. Make every effort to be righteous through and through by walking and living in the Spirit. You are not hidden. Galatians 5:22-23 But the fruit of the Spirit is love, joy, peace, longsuffering, kindness, goodness, faithfulness, gentleness, self-control. Against such there is no law.
December 3, 2021:&nbsp You are living in times like no other with unique challenges that sometimes seem to be beyond your ability to deal with, but nothing is too big for Me to handle. This time of being stretched will produce unusual and powerful growth both spiritually and naturally. Go with the flow and trust Me. 2 Peter 1:2-4 Grace and peace be multiplied to you in the knowledge of God and of Jesus our Lord, as His divine power has given to us all things that pertain to life and godliness, through the knowledge of Him who called us by glory and virtue, by which have been given to us exceedingly great and precious promises, that through these you may be partakers of the divine nature, having escaped the corruption that is in the world through lust.
December 2, 2021:&nbsp Regardless of what is going on around you, put forth the effort to focus on what matters to you personally. Evaluate what you can do to get yourself right with Me in all things, and leave nothing undone. These are perilous times when you need to be solid spiritually, mentally, emotionally, and physically. Now is the time; do not delay. 2 Timothy 3:1-5 But know this, that in the last days perilous times will come: For men will be lovers of themselves, lovers of money, boasters, proud, blasphemers, disobedient to parents, unthankful, unholy, unloving, unforgiving, slanderers, without self-control, brutal, despisers of good, traitors, headstrong, haughty, lovers of pleasure rather than lovers of God, having a form of godliness but denying its power. And from such people turn away!
December 1, 2021:&nbsp There is nothing to be done about the things you regret except to forgive and release yourself from the bondage of disappointment. What you are learning will become a part of your foundation of wisdom, which far outweighs the remorse. Philippians 3:13 Brethren, I do not count myself to have apprehended; but one thing I do, forgetting those things which are behind and reaching forward to things which are ahead. I press toward the goal for the prize of the upward call of God in Christ Jesus.
Faith Tabernacle of Kremmling
Bill and Marsha Burns
P. O. Box 1148
Kremmling, Colorado 80459
FAQ
Home