SMALL STRAWS IN A SOFT WIND
by Marsha Burns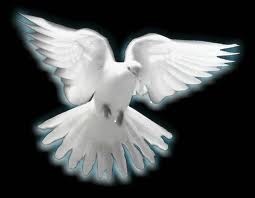 John 3:8 "The wind blows where it wishes, and you hear the sound of it, but cannot tell where it comes from and where it goes. So is everyone who is born of the Spirit."

APRIL 2020
April 1, 2020: I am reminded of Elijah when he was on the run from Jezebel who wanted to kill him. He was in a cave where God spoke to him. We also are in a cave of sorts, separated from other people, where God can and will speak to us. We must have a heart to seek and ears to hear Him so that He can direct us in the days ahead. 1 Kings 19:9-12 And there he went into a cave, and spent the night in that place; and behold, the word of the Lord came to him, and He said to him, "What are you doing here, Elijah?" So he said, "I have been very zealous for the Lord God of hosts; for the children of Israel have forsaken Your covenant, torn down Your altars, and killed Your prophets with the sword. I alone am left; and they seek to take my life." Then He said, "Go out, and stand on the mountain before the Lord." And behold, the Lord passed by, and a great and strong wind tore into the mountains and broke the rocks in pieces before the Lord, but the Lord was not in the wind; and after the wind an earthquake, but the Lord was not in the earthquake; and after the earthquake a fire, but the Lord was not in the fire; and after the fire a still small voice.
Faith Tabernacle of Kremmling
Bill and Marsha Burns
P. O. Box 1148
Kremmling, Colorado 80459

FAQ
Archive to Small Straws In A Soft Wind
Archive to The Trumpet